Donnie Allison - NASCAR Inactive - GoNascarGo.com
Donnie Allison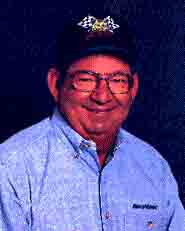 DONNIE ALLISON
Donnie Allison may not have chosen a career in racing had it not been for a taunt from brother and racing legend Bobby Allison. Donnie had to prove Bobby wrong after Bobby said that Donnie would never be race car driver. In 1959, Donnie and Bobby and Red Farmer became known as the Alabama Gang as they left their homes in Florida, in search of racing opportunities in Georgia.
In 1967 Donnie won the Grand National Rookie of the Year Award. He credits his big break to Banjo Matthews. Donnie claims that Matthews was the smartest man in Winston Cup and the best thing that ever happened to him. Donnie had his best career season in 1970, winning at Bristol, Charlotte, and Daytona. He had ten top fives in just 19 starts. He won NASCAR's Most Popular Driver Award-Late Model Division and Indy Rookie of the Year Award. It is easy to see why he is considered one of the best cross-over drivers ever.
Donnie Allison and Daytona
Donnie Allison had a career total of 10 Winston Cup wins. Allison said his biggest disappointment was not winning the Daytona 500, although he may be most famous for his 1979 fight with Cale Yarborough at the finish of that race. In the first live nationally televised start to finish race it had come down to Allison and Yarborough in the last lap. Yarborough tried to make the pass on the inside and Allison headed him off. In the attempt, the two bumped once than again sending both into the wall and then into the grass watching Richard Petty and a young Darrell Waltrip take first and second. Both drivers were unhurt, yet as Bobby Allison drove to check on brother Donnie he and Cale exchanged words. Those words soon escalated to punches and Donnie was left in the middle trying to subdue Bobby. Unfortunately the photo that made the national press showed Donny with helmet held back, looking none too innocent. Donny did visit victory lane at Daytona as well as Talladega, Bristol, Rockingham, Charlotte, and Atlanta and his entire career led to over 500 wins at the short tracks.
In 1981, while racing at the World 600 at Charlotte, Donnie was injured in a crash with Dick Brooks. Though he came back from his injuries in was effectively the end of his Winston Cup career. Though he was offered many rides, he wanted to work with high dollar teams and the offers weren't there. "I had all the confidence in the world in my abilities and the fact the injuries were healed, but I just could not get the opportunity (to drive a top car again)." After his injury he ran only 13 more Winston Cup races; his last being the August, 1988 at Michigan International Speedway. He remained active in the sport through the '90's working with both the Busch series and Winston cup.